My grandparents are on my mind an awful lot these days. Yesterday would have been their seventy-third wedding anniversary.
I was just visiting a blog that gave me yet another reminder of my grandparents, specifically grandma (not that I would ever forget her!). On their blog was a candle tribute to those with Alzheimer's Disease. Visit their blog here:
From This Side of the Pond.
This post is my story of grandma, Alzheimer's, and remembering.
Caring Candle for
Grandma Maggie Spence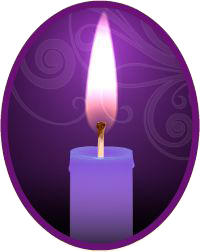 Click here to read our story.
I cannot get the candle to link properly. The code that was generated is apparently not compatible with my blog for whatever reason (and I will admit to the possibility of user error!) The link under the candle should take you to our story.
74. I am thankful for my grandparents, all four of them. I am thankful for the closeness that I had with both grandma and granny. I am thankful that my grandparents no longer suffer the pains of this earth and they are reunited. I am thankful for those that give their time and energy to care for those with Alzheimer's. I am also thankful to learn of a way to naturally avoid Alzheimer's in my on life.
One Thousand Gifts: A Dare to Live Fully Right Where You Are